Toboggan Slide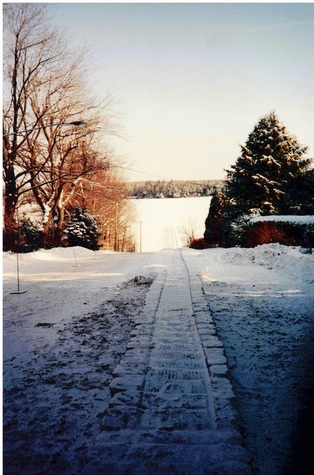 February 1, 2019 Toboggan Slide Update:
There will not be a toboggan slide this year ​due to not enough ice and warm temperatures/rain ​in the forecast.
​Please check back next year.
Toboggan Rental:

Up to 5 Adults
$25 per hour
Guaranteed 2 Runs
No Reservations
1 Hour Rental Only
Toboggans are rented as available
up to 1 Hour before Closing

570-525-3244
Information
Hotline

---

Hours of Operation:

Fridays 6:30PM-9:30PM
Saturdays 10AM-8PM
Sundays 10AM-6PM

Refreshments & Souvenirs Available

Rules:

Ride at your Own Risk
No Standing on Toboggans
No Alcoholic Beverages
No Throwing Snowballs
Adult Supervision on all Toboggans
Keep Away from Toboggan Track
No Horse Play
No Animals Allowed to Ride on Toboggans
---
The slide is located on Route 42, Eagles Mere at the top of Lake Avenue.
---
History:

From the mountain top of Eagles Mere, downhill slopes are found in all directions, lengths, and grades.
It is assumed that even in George Lewis's time (early 1800's) families found wintertime pleasure sledding on the hills and skating on the lake.

In 1903 the roadbed of Eagles Mere Avenue had been smoothed down by sleds and toboggans for a long run through the village.
Some more adventurous riders took their snow vehicles to the top of Lake Avenue to hopefully have a swift run down the road far out on the frozen lake.

Capt. E.S. Chase stood at the edge of the lake one January day watching his grandchildren.
They asked him why he couldn't build a "real good" toboggan slide down the slope of Lake Avenue. It was a logical idea.
Capt. Chase had a "finger in every pie" in the development of Eagles Mere.
He had moved here from Williamsport in 1886 and continually initiated projects such as laying out the street plans of the village, planning, and cutting the arrow paths and our well known Laurel Path around the lake.
One of his monumental contributions was sounding out and making a map of the Eagles Mere Lake depths theretofore unknown.

He began work on a design and method for building a toboggan slide that would be safe, sturdy and continued pleasure for Eagles Mere residents.
The slide today is executed from these original plans using Capt. Chase's planer and his method of grooving the ice.

The Captain had a wooden toboggan built with three metal runners to fit the groove made in the ice of the slide.
The townspeople were excited about this project as were members of The Eagles Mere Land Company of which Capt. Chase was general manager.

The next winter, men and boys declared a holiday and enthusiastically turned out to build the toboggan slide when the ice was declared solid at twelve inches. Hand saws were used. Horse teams with wagons and bobsleds plus strong arms and backs hauled the ice blocks to the foot of Lake Avenue where construction began.

The slide was ready for operation in January of 1904.
Electric lights were strung over the slide by Walter Trappe using electricity generated by the waters of Hunters Lake four miles away.

The first to test the slide was Harry Stevens. As no sled was immediately available he chose to sit down in a heavy iron scoop-shovel and away went Harry! The observers cheered him on until they quickly became aware of a strange cloud forming around him which developed into a trail of smoke as he gained momentum and rode swiftly out on the lake. The men raced down the hill and out on to the ice to find Mr. Stevens with the seat of his pants completely burnt out. No permanent injury occurred other than to his dignity and, as he stood more than sat for a few days, he had to grin and bear all the logical jokes for weeks, perhaps months to come.

After this initiation, sleds and toboggans, and a few homemade contraptions, appeared on the scene immediately.
The slide was active until the middle of March.
---